Fall 2020 Dissertation Grant and Graduate Fellowship Awardees
Congratulations to our UC Riverside and UC Davis dissertation grant and graduate fellowship recipients for the Fall 2020 cycle! Our recent awardees are contributing to research on electric vehicle charging infrastructure, pavement performance, highway traffic management, ridehailing, and disaster modeling!
---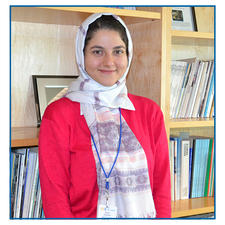 Sahar Ghadimi | Chemical & Environmental Engineering, UC Riverside
NCST Graduate Fellowship 
Sahar is currently investigating the combined impact of fuel type and aftertreatment  strategies, and driving mode on primary and secondary emissions from heavy-duty vehicles. This study will provide an array of knowledge on primary and secondary aerosol formation from HVDs which results in controlling emissions, policy making, and provide quantitative emission data for public health. This study is essential for sustainability in transportation, and further alteration in energy resources such as migration from fossil-based energy to renewable energy. In addition, the results from this research will also be used for improvement in efficiency of fuels, engines, and aftertreatments. This award will also help enhance Sahar's chance to pursue her future career in academia.
---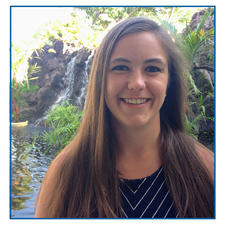 Ayla Moretti | Chemical & Environmental Engineering, UC Riverside
NCST Dissertation Award
This award will enable Ayla to perform her research, both modeling and experimental in sustainable transportation. The experimental data collected will assist in creating two modules that can be applied to emission simulators to help bridge the gap between predicted and measured near-road PM2.5 from vehicle emissions. This research is critical in understanding how vehicle emissions interact with the ambient air, immediately after being emitted, which can greatly improve our understanding of how vehicle emissions affect human health, air quality, and the environment. This funding will also allow further work on research through collaboration and sharing in conferences and workshops.
---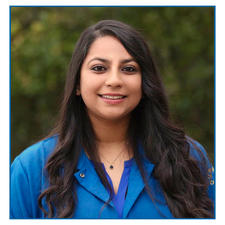 Priyanka Singh | Chemical & Environmental Engineering, UC Riverside
NCST Graduate Fellowship
Priyanka's current project involves the use of Co-solvent Enhanced Lignocellulosic Fractionation (CELF) pretreatment of cellulosic biomass which produces a stream that is rich in hemicellulose sugars and lignin, an aromatic polymer, and leaves solids containing mostly broken-down cellulose or glucan that can then be fermented down streams. Lignocellulosic biomass is a renewable resource with the potential to significantly reduce dependence on petroleum for production of fuels and chemicals which is a major push for sustainable transportation. She is developing processes to maximize total sugar release from hemicellulose and cellulose and CELF lignin by identifying process conditions (time, temperature, loadings) from switchgrass and poplar wood for biological conversion into biofuels and bioproducts. The NCST award will also allow Priyanka to continue to build her skill set to work on global societal issues in the future.
---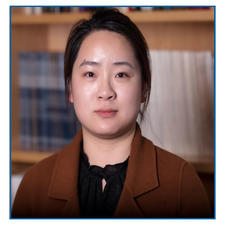 Yun Xue | Electrical Engineering , UC Riverside
NCST Dissertation Award
The main objectives of Yun's research work in sustainable transportation utilizes real-world data from solar PV, buildings and electrical vehicles charging profiles, to develop intelligent, yet practical control algorithms for different types of microgrids and/or microgrid clusters that directly support the integration of electric vehicles. Her goals are to develop smart charging strategies for campus wide electric vehicles aggregation; coordinate Level 3 charging with real-time battery control among individual microgrid; and propose a microgrid cluster approach by connecting neighboring microgrids through an advanced bi-level autonomous and coordinated energy management system. Post-graduation Yun hopes to work with renewable energy organizations to promote education and research. 
---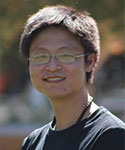 Shenyang Chen | Civil and Environmental Engineering, UC Davis
NCST Dissertation Award
The emergence of shared ride service other than the single occupant services has lowered monetary costs of e-hailing services, which induces extra riders from the fixed-route transit.  Shenyang's work aims to understand the gains and losses between travelers and service operators (i.e. transit agency, e-hailing platform and drivers) using a multi-modal interactive system. By introducing hybrid mode with mixed use of e-hailing and transit services, Shenyang's modeling system will capture not only substitution but also complementary effects. The results of Shenyang's study will be applied to guide the decision of pricing and regulation that enhances the sustainability of public transport service industry.
---
Sarah Grajdura | Civil and Environmental Engineering, UC Davis
PSR Dissertation Award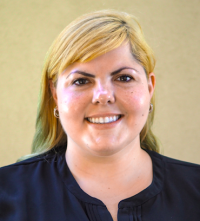 Sarah is receiving her grant from our fellow University Transportation Center, the Pacific Southwest Region University Transportation Center, led by the University of Southern California. Sarah's research combines empirical data from a no-notice disaster with simulation modeling to create a decision support system to evaluate various evacuation strategies for no-notice wildfires. Additionally, this research investigates the equity issues associated with no-notice wildfire, both during the evacuation and post-evacuation process. This research uses a unique dataset gathered in Red Cross shelters shortly after evacuation for the 2018 Camp Fire in Northern California, along with a follow-up survey conducted six months later.
Primary Category
Tags