The NCST organizes a series of policy and research workshops in partnership with the California Department of Transportation (Caltrans) for agency staff on various transportation topics, pulling from expertise in the NCST consortium and beyond.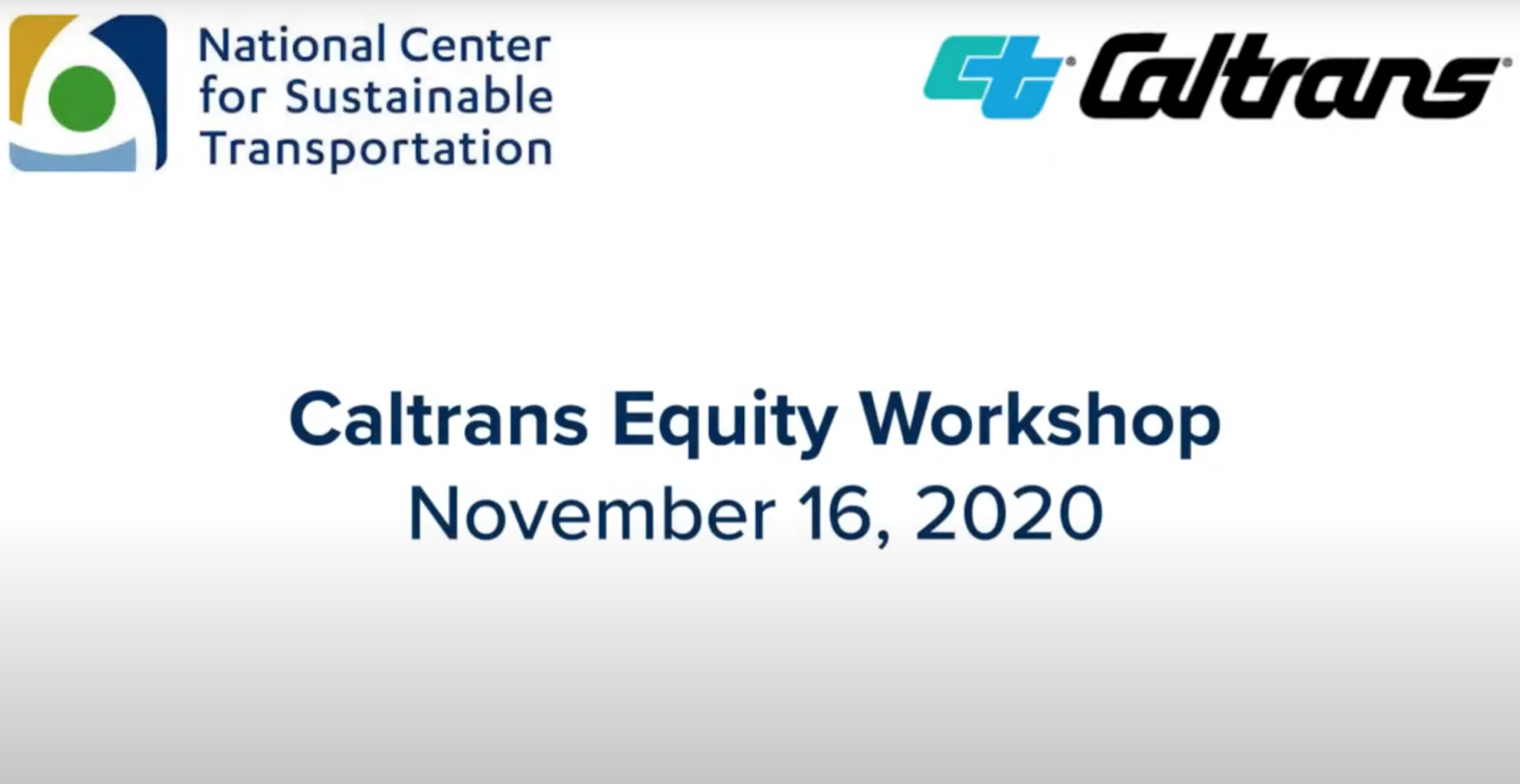 Caltrans Transportation Equity Research Workshop
The first half-day workshop in the series was held on November 16, 2020, and focused on transportation equity. The workshop was held virtually and attended by 64 Caltrans employees from multiple divisions and districts. The research presentations and discussion informed the department's ongoing efforts to prioritize equity in its programs and projects.