In 2019, the National Center for Sustainable Transportation kicked-off its new video lecture series titled, "Sustainable Transportation Concepts: A Mini-Lecture Series," which aims to supplement college-level courses with sustainable transportation-related material.
Check out our latest mini-lectures below, and stay tuned for more to come.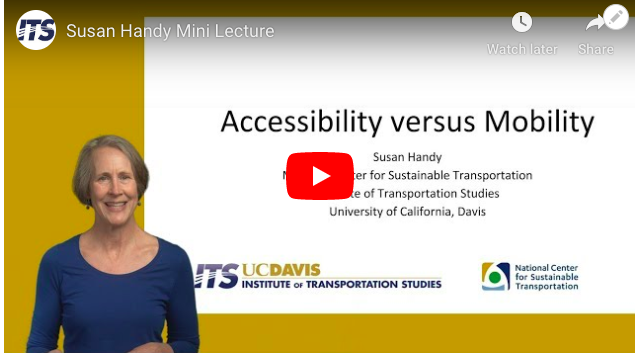 Accessibility vs. Mobility
NCST Director and UC Davis Professor, Susan Handy, discusses accessibility and mobility, explains the differences between the two, how they are related, and why each are important for transportation planning.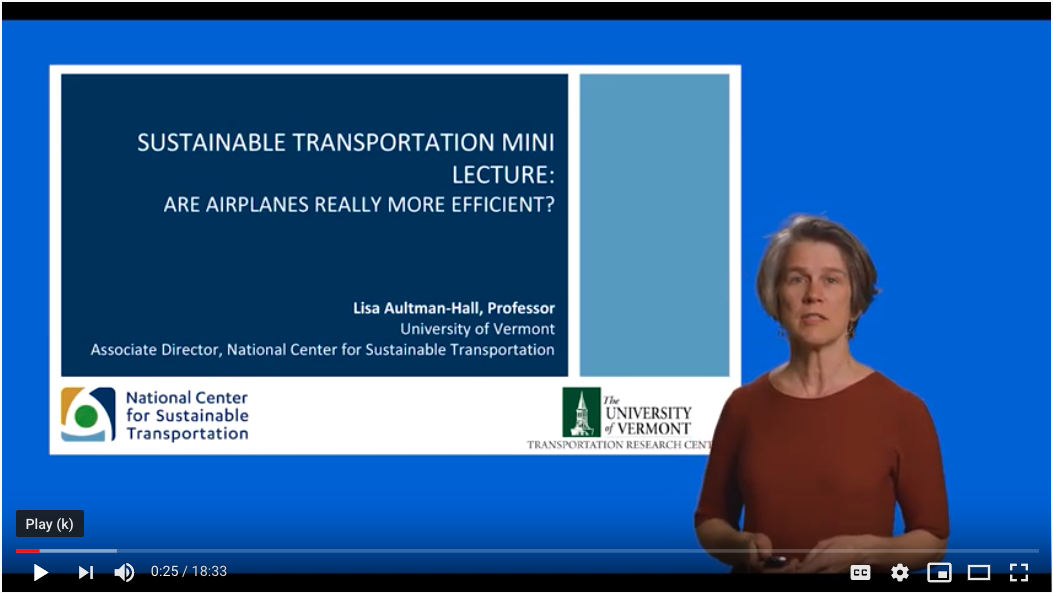 Are Airplanes Really More Efficient?
NCST Associate Director and University of Vermont Professor, Lisa Aultman-Hall, explains the efficiency of different modes of passenger transportation; specifically air travel.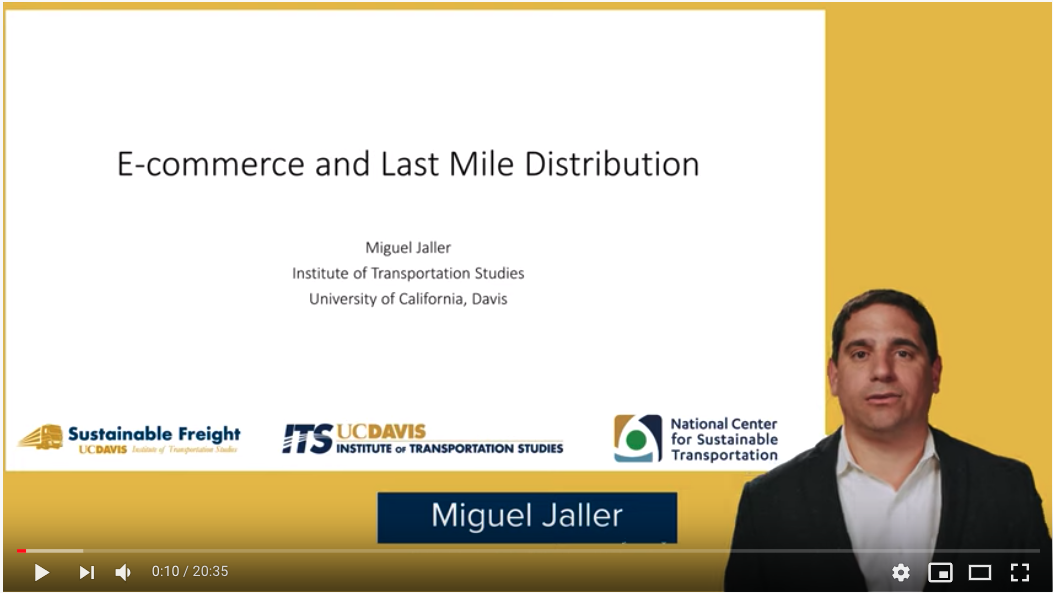 E-Commerce and Last-Mile Distribution
UC Davis Professor and Co-Director of the ITS-Davis Sustainable Freight Research Center, Miguel Jaller, discusses the impact of e-commerce in last mile distribution.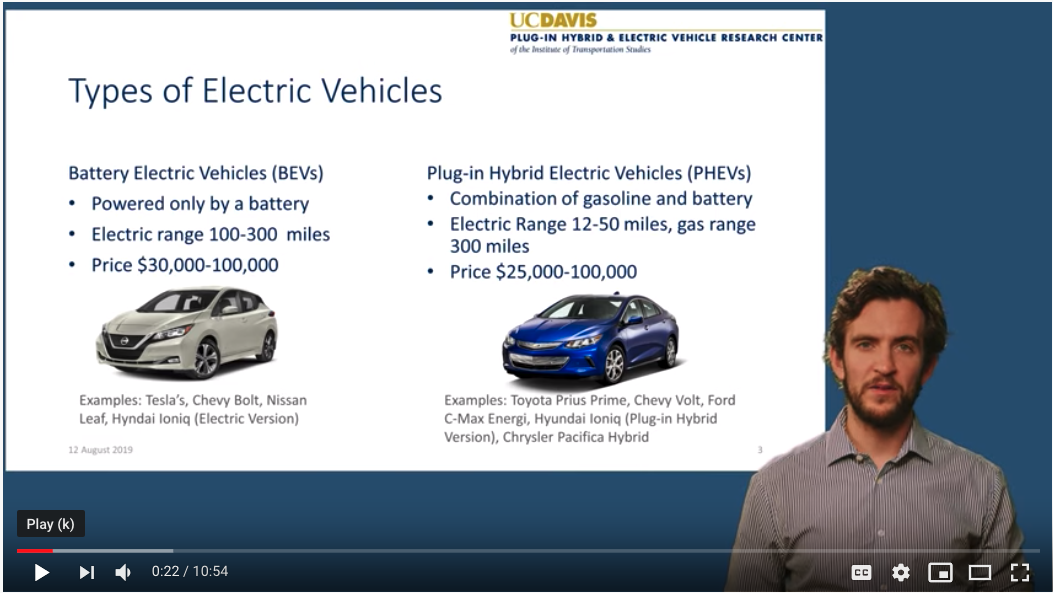 Electric Vehicle Types & Markets
Dr. Scott Hardman is a UC Davis Institute of Transportation Studies researcher, currently working in the Plug-In Hybrid & Electric Vehicle Research Center. In his lecture, Dr. Hardman presents the different types of electric vehicles and summarizes the current state of the electric vehicle market.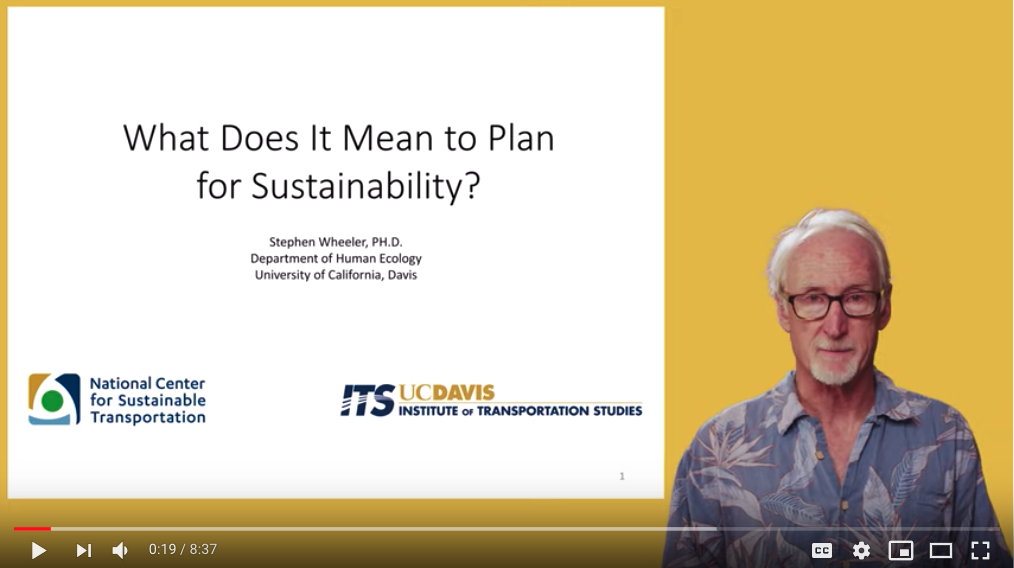 What Does it Mean to Plan for Sustainability?
Dr. Stephen Wheeler, from the department of Human Ecology at UC Davis, summarizes the concept of sustainability and strategies for practical implementation.