Congratulations to our 2023 Dissertation and Thesis Grant Awardees!
Congratulations to our recent dissertation and thesis grant awardees out of UC Davis and Georgia Tech! The eight awardees are conducting research on sustainable and equitable concrete production, electric vehicle charging and adoption, sustainable truck freight, and creating more resilient and sustainable rail infrastructure. 
---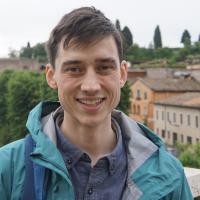 Patrick Cunningham | Civil and Environmental Engineering, UC Davis
NCST Dissertation Award
Patrick Cunningham is studying concrete production methods and how it can be made more sustainable and equitable. Patrick seeks to provide a framework for maximizing mineral resource usage to advance the use of sustainable cement-based materials. 
Concrete is essential for building transportation infrastructure, but unfortunately it also accounts for significant greenhouse gas emissions resulting primarily from cement production. One way to reduce these emissions is to replace a portion of the cement with  supplementary cementitious materials (SCMs), such as byproducts like fly ash and slag. However, the supply of conventional SCMs is currently insufficient to reach net-zero cement greenhouse gas emissions by 2045 (SB 596). Patrick's research will evaluate the sustainability and performance of SCMs. This project will contribute to the development of more equitable and sustainable transportation systems, especially by reducing environmental impacts which disproportionately affect marginalized communities.
---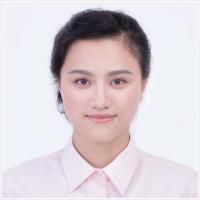 Xiatian Iogansen | Transportation Technology and Policy, UC Davis
PSR Dissertation Award
For her dissertation, Xiatian Iogansen will investigate the kinds of large-scale behavioral changes necessary to reduce car dependence, encourage multimodal travel, and electrify vehicles. 
Xiatian's research in this area focuses on answering four research questions. First, what factors affect current drivers' vehicle fuel type and their future interest in alternative-fuel vehicles? Second, what factors affected household vehicle ownership during the COVID-19 pandemic? Third, what is the nature of ridehailing among distinct travel demographics/groups? Finally, what factors affect fuel type choices among different transportation network company groups? Through answering these questions, Xiatian hopes to shed light on the role of private and shared vehicles in setting mobility patterns, as well as provide pathways to more sustainable transportation.
---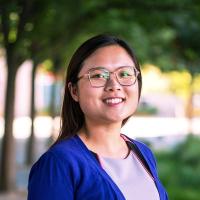 Jean Ji | Energy Systems, UC Davis
NCST Dissertation Award
In her dissertation, Jean Ji is studying plug-in electric vehicle (PEVs) adoption via analyzing their adoption at the household level. She also investigates equitable transportation finance policies, as motivated by the nationwide transition from internal combustion engine vehicles to PEVs. This technology transition has led to decreased revenues for transportation infrastructure. To address this shortfall, state governments, including California, have implemented policies such as road-usage charge (RUC) programs to directly price vehicle miles traveled. By designing sustainable financial mechanisms like RUCs, California has the potential to build more sustainable transportation without causing financial burden to low-income populations. The financial and equity impacts of RUCs that Jean is studying, together with her analysis of household PEV adoption, can lead to solutions for effective and equitable transportation infrastructure funding and transportation electrification policies.
---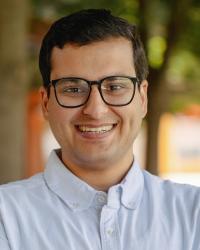 Hanif Tayarani | Transportation Technology and Policy, UC Davis
NCST Dissertation Award
Hanif Tayarani is exploring plug-in electric vehicle charging behavior for his dissertation. As much as they contribute to a more sustainable environment, electric vehicles (EVs) bring forward other significant challenges.
Hanif's research focuses on charging behavior of EVs. He leverages advanced Deep Learning models to forecast EVs' behavior and enhance the utilization of renewable energy resources for EV charging, thus contributing to a more sustainable transportation. With an emphasis on understanding and predicting EV drivers behaviors, Hanif's work aims to minimize the carbon footprint associated with EV charging. Through innovative modeling, he seeks to integrate renewable energy into the charging process, promoting a cleaner and more sustainable approach to transportation. By aligning EV charging with renewable energy availability, Hanif's research holds the potential to significantly reduce emissions, and pave the way for a more environmentally friendly future.
---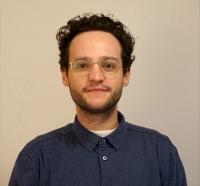 Caleb Weed | Transportation Systems Engineering, Georgia Institute of Technology
NCST Dissertation Award
Caleb Weed is analyzing the current regulatory landscape for sustainable freight transportation by reviewing policy at the local, state, and national levels. By evaluating and modeling these policies, Caleb hopes to offer actionable recommendations that will benefit the environment, the economy, and society. 
In the United States, transportation comprises the greatest-emitting sector of greenhouse gasses in the economy. Freight trucks contribute a disproportionately high percentage of those emissions. Thus, freight trucks are located at a unique nexus of importance due to their environmental impact, their importance in maintaining supply chains and jobs, and their movement of goods and services to the whole of society. Therefore, policymakers have identified sustainable freight transportation as a key part in mitigating climate change. Through text mining and natural language processing, Caleb plans to categorize existing freight policies and analyze their impact. Especially important policies with regard to battery electric and plug-in hybrid vehicles will be further evaluated using the NCST Total Cost of Ownership Spreadsheet Tool. This will advance the understanding of policy impacts on both large-scale decision making and individual, business-level decision making.
---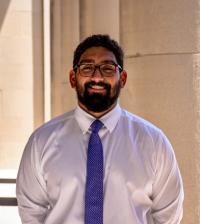 Christian Viteri | Mechanical Engineering, Georgia Institute of Technology
NCST Thesis Award
Christian Viteri will join and lead a research effort that will investigate the use of smart charging involving fleets of medium and heavy-duty vehicles, refining and testing existing smart charging algorithms for this work. Viteri hopes to demonstrate the potential of smart charging to benefit multiple stakeholders, including both vehicle owners and grid operators.
The increase in electric vehicle (EV) adoption, and the corresponding rise in uncontrolled and unregulated charging, may exacerbate power demand surges, which can degrade power quality, increase costs, and lead to unwanted generation of fossil fuel-based power. Smart charging can be used to distribute EV charging activity over time to avoid these consequences. Christian will study this problem and craft smart charging algorithms that, novelly, give rise to simultaneous benefits to both the EV owner and the grid operator. He will assess smart charging strategies as they impact decision makers who must implement these strategies, and partner with Atlanta Public Schools to test the impact of smart charging algorithms on peak power demands. Christian hopes to show these strategies and algorithms, as applied to large fleets of vehicles, will decrease charging costs, increase carbon-free energy usage, decrease peak energy demand, and lower infrastructure costs.
---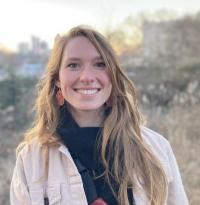 Adair Garrett | Transportation Systems Engineering, Georgia Institute of Technology
NCST Dissertation Award
Adair Garrett will examine the integration of vulnerability assessments and the triple bottom line (TBL) model for use by rail infrastructure managers. She plans to illustrate how the combination of vulnerability and sustainability assessments will yield valuable information on how rail systems may be improved in terms of effectiveness, social benefit, environmental impact, and resiliency.
Though climate hazards are intensifying as climate change takes effect and transportation infrastructure ages, vulnerability assessments and TBL considerations are not yet routinely used by rail managers and service providers. Further, they remain separate in the scientific literature and practical use. Thus, Adair will evaluate the current state of both in the literature, and identify and integrate the two to incorporate both resiliency and sustainability in rail planning. To ensure this innovative combination can be effectively employed, Adair will also create a conceptual framework that combines resiliency and sustainability for planners to incorporate into their current practices, and solicit feedback from those planners. The effect of this improved planning and managing will lead to benefits for the environment, economy, and society.
Primary Category