Monetary and Non-Monetary Factors Influencing Travel Choices in an Automated, Shared, and Electric Vehicle Future
Event Overview
The transportation system is undergoing three revolutions: vehicle automation, electrification, and shared mobility. How these revolutionary changes transpire will have significant implications for transportation sustainability. A key factor will be whether autonomous vehicles are deployed as shared cars that serve many travelers such as in ridesourcing or ridehailing fleets, or as privately-owned vehicles that could dramatically increase vehicle miles traveled and associated environmental impacts. The outcome will be shaped by the various monetary and non-monetary factors that influence individuals' travel choices.
This webinar will outline a framework for considering the monetary and non-monetary costs of future travel choices and, using various values for these costs, estimate which travel choices might be most attractive in the future under different conditions. The findings can inform policies such as setting incentives to encourage more pooled travel, if that is a policy goal.
Speakers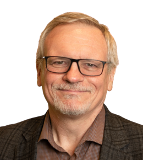 Lewis Fulton has worked internationally in the field of transportation, energy, and environment analysis and policy development for over 25 years. He is Director of the Sustainable Transportation Energy Pathways Program (STEPS+) within the Institute of Transportation Studies at the University of California, Davis. There he leads a range of research activities around new vehicle technologies and new fuels, and how these can gain rapid acceptance in the market. From 2007-2012 he was a Senior Transport Specialist with the International Energy Agency, Paris, as well as Division Head for Energy Technology Policy during 2011-2012. He returned to the IEA in 2007 after working there originally from 1999-2005. During 2006-2007 he worked in Kenya with the UN Environment Program, developing and implementing GEF-funded sustainable transport projects around the world. During the 1990s he also worked at the US Department of Energy for 4 years, and taught at the Independent University of Bangladesh and the University of Maryland.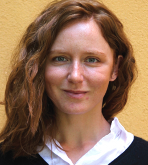 Junia Compostella is a Ph.D. candidate at the Institute of Transportation Studies at UC Davis, focusing on monetary costs and hedonic (non-monetary) factors that influence the choice of a transportation mode, within the context of the three revolutions in transportation (electric, automated and shared mobility). She holds a B.Arch. from the Politecnico di Milano, Italy. Prior to joining UC Davis, Junia conducted research on the sustainability of the built environment at the Lawrence Berkeley National Laboratory.
Guest Respondent

Tim Wallington is a researcher at the Ford Motor Company labs and an Adjunct Professor at the University of Michigan.  He holds a D.Sc. from Oxford University, an MBA from the University of Michigan, and an Honorary Doctor of Science from Copenhagen University. His research focusses on understanding local, regional, and global environmental impacts of transportation.  He is President of the Physical and Biophysical Chemistry Division of the International Union of Pure and Applied Chemistry and a member of the California Air Resources Board Research Screening Committee and the U.S. EPA Clean Air Act Advisory Committee. He has coauthored 530 peer-reviewed scientific publications, 26 book chapters, and 7 books dealing with various aspects of vehicle emissions and air pollution.
Event Category
Tags