Event Overview
The rapid growth of electric vehicles (EVs) powered by lithium ion batteries (LIBs) is a key mechanism for achieving environmental targets for greenhouse gas and air pollution mitigation in the transport sector.  Yet, the potential impacts of producing and disposing of these batteries and the risks of resource constraints affecting the availability of materials required for their production has started to focus attention on the need for advancing policy, infrastructure, and technology required for robust and environmentally preferable LIB end-of-life management.
Given the weak economics and an uncertain future regulatory environment for LIB reuse and recycling, swift policy intervention is required for sustainable and safe end-of-life treatment of LIBs. In this webinar, Dr. Alissa Kendall, Professor of Civil and Environmental Engineering at UC Davis, shared insights from the new End of Life EV Battery Policy Simulator. Dr. Kendall's research integrates economic, environmental, and social factors in a mixed methods approach in effort to help shape robust policies for LIB end-of-life management.
View Dr. Alissa Kendall's Presentation Slides
Speaker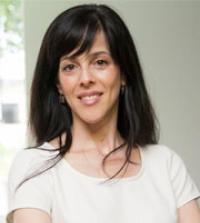 Dr. Alissa Kendall is a Professor of Civil and Environmental Engineering and the Chair of the Energy Graduate Group at the UC Davis Energy and Efficiency Institute. Her research interests include life cycle assessment and other structured environmental assessment methods, and the development of new methods for carbon accounting. The Kendall Research Lab applies and advances industrial ecology techniques to reduce environmental impacts in areas like electric vehicle batteries, urban infrastructure, agricultural systems, and biofuels and bioproducts. Dr. Kendall holds a Ph.D. and an M.S. in Natural Resource Policy from the University of Michigan, Ann Arbor. Among her awards are being selected as a UC Davis Chancellor's Fellow in 2016, and receiving the International Society of Industrial Ecology's Laudis Medal in 2013. 
Event Category
Tags