University of Vermont's Sierra Espeland Shines in the Classroom and on the Field
Originally from Northern Virginia, Sierra Espeland will soon begin her senior year as an undergraduate in the College of Engineering and Mathematical Sciences and Honors College at the University of Vermont (UVM). She is majoring in civil engineering and minoring in both statistics and pure mathematics. Demonstrating a particular interest in constrained travel (situations in which users are forced to travel by modes other than their preferred modes) as well as transportation equity and accessibility, Espeland looks forward to pursuing her Master of Science degree in civil engineering at UVM's Graduate College.
During her junior year at UVM, Espeland enrolled in an introductory transportation class. She had never previously looked at civil engineering through the transportation lens and the class provided her with the background to participate in a research project that explored constrained travel in the Burlington, Vermont area.
Through her research, Espeland has found that bicycle and pedestrian route safety is a concern for a significant number of urban travelers and, as she puts it, "if these concerns were to be alleviated, we may see an increase in the frequency at which individuals take trips by bike or foot." Espeland believes that safe pedestrian and bicycle infrastructure and affordable public transit are crucial to creating more equitable and accessible transportation systems, and she hopes to continue her focus on constrained travel within the Burlington area during her time in the UVM master's program.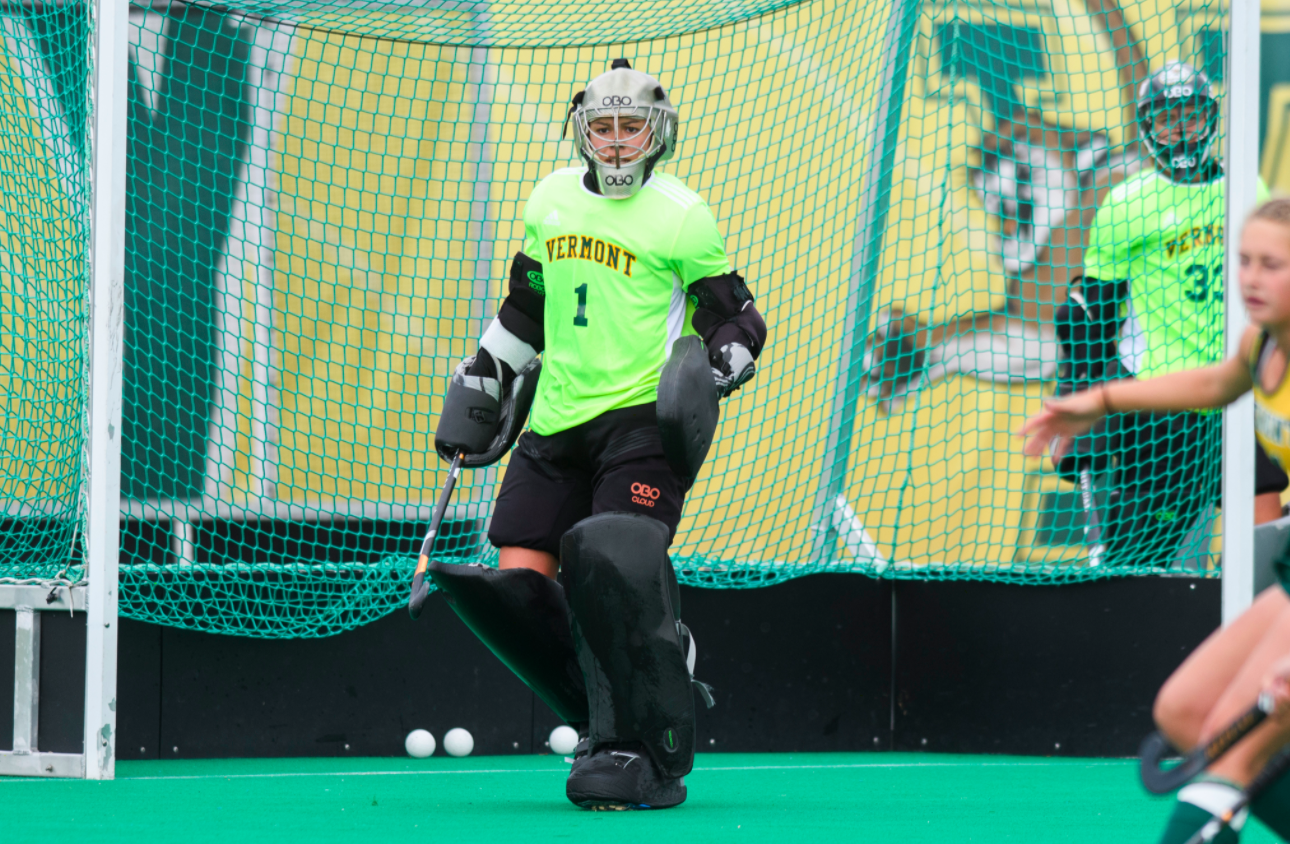 Outside of the classroom and laboratory, Espeland brings her skills to the pitch as a member of the UVM Women's Varsity Field Hockey team, competing at the Division I level. During her time at UVM she has played for the U.S. Women's National Indoor Field Hockey Team, and during her freshman year she represented the United States at the Pan-American Cup, where her team won gold, and became the first ever U.S. Women's team to qualify for the World Cup!
Through the field hockey team, Espeland has participated in many community service initiatives, including seasonal food drives, the Rally Around Mental Health and the Spread Respect campaigns. Her accomplishments as a student athlete have landed Espeland on the America East Commissioner's Academic Honor Roll from 2017 through 2019 and have allowed her to connect with aspiring female high school student athletes interested in studying engineering. Espeland recalls, "When I was going through my own college search process, it seemed impossible to be both an engineering student and a member of an athletics team. The gender distribution in STEM only compounded that anxiety. As a prospective student and athlete, I would have loved to meet someone who could say, 'Yes, it's possible because I'm doing it.' Hopefully, I can be that person for someone and help give them the confidence to pursue both athletics and a STEM field."
This summer, Espeland is interning at the Federal Highway Administration Office of Safety. She is involved in a project that will provide lives saved, injuries prevented, and benefit-cost ratio estimates for safety infrastructure by analyzing safety infrastructure and geographic information systems data. Espeland has found that the most rewarding aspect of working in the transportation sector has been the opportunity to improve individuals' lives by reducing travel delays, creating a safer travel routes, and increasing accessibility to preferred modes of transportation. After graduation, she hopes to bring her education, skills, and enthusiasm to a position with the United States Department of Transportation or another government transportation agency.
Congratulations and great work, Sierra!
Primary Category
Tags