Development of an Innovation Corridor Testbed for Shared, Electric, Connected, and Automated Transportation
Event Overview
This webinar highlighted UC Riverside researchers' efforts to develop an Innovation Corridor testbed for enabling research in shared mobility, vehicle electrification, and connected and automated transportation. Developed as part of the City of Riverside's Smart-City initiative, this Innovation Corridor consists of a six-mile section of University Avenue between the UC Riverside campus and downtown Riverside, and supports various transportation modes including passenger vehicles, trucks, transit, bicycles, and various forms of micro-mobility. Researchers have instrumented this corridor with various infrastructure sensors and equipment to support research in shared, electric, connected, and automated transportation. Thus far, the team has equipped the corridor with roadside communications equipment, advanced traffic signal controllers, and video systems at several key intersections to help improve safety, mobility and environmental sustainability. With this initial instrumentation, researchers have carried out connected vehicle experimentation that utilizes the signal phase and timing data from these intersections to adjust vehicle speeds to smooth traffic flow and reduce emissions. In parallel, the team has set up a high-fidelity simulation environment of the Innovation Corridor, which can be used to design and evaluate potential future connected and automated vehicle strategies with different levels of electrification. The researchers are also using these models to determine what types of shared mobility systems will be successful in the city. A number of future projects are already planned for the Innovation Corridor, including installing air quality sensors along the roadway and investigating the effects of traffic management strategies on local air quality.

This webinar was co-sponsored by the Bourns College of Engineering, Center for Environmental Research & Technology (CE-CERT) at UC Riverside. CE-CERT brings together multiple disciplines throughout campus to address society's most pressing environmental challenges in air quality, climate change, energy, and transportation.
Speakers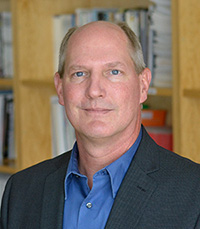 Dr. Matthew Barth is the Yeager Families Professor at the College of Engineering, University of California-Riverside. He joined UC Riverside's College of Engineering in 1991, where he is part of the intelligent systems faculty in Electrical and Computer Engineering and is serving as the Director for the Center for Environmental Research and Technology (CE-CERT). Professor Barth is also serving as UC Riverside's Faculty Director of Sustainability, where he manages a variety of academic sustainability programs on campus. Dr. Barth's research focuses on a wide range of sustainable transportation topics, including shared mobility, vehicle electrification, and how connected and automated vehicles can improve safety, mobility, and the environment. His current research interests include ITS and the Environment, Connected and Automated Vehicles, Transportation/Emissions Modeling, Advanced Navigation Techniques, Electric Vehicle Technology, and Advanced Sensing and Control.
Dr. Barth is a fellow member of the Institute of Electrical and Electronic Engineers (IEEE) and is very active in the IEEE Intelligent Transportation System Society. He is also a member of the IEEE Vehicular Technology Society, Transportation Research Board's Transportation and Air Quality Committee, and Intelligent Transportation Systems Committee. He has also served on several National Research Council (NRC) committees. He received his B.S. degree in Electrical Engineering/Computer Science from the University of Colorado, and M.S. and Ph.D. degrees in Electrical and Computer Engineering from the University of California, Santa Barbara.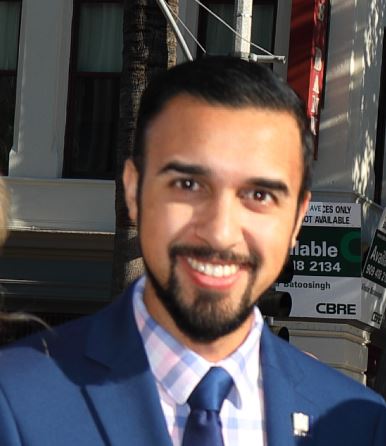 Nathan Mustafa is a registered Civil & Traffic Engineer and Certified Planner. Nathan currently serves as the Deputy Public Works Director for the City of Riverside with oversight of Traffic Engineering, Field Operations, and Mobility Planning. Nathan additionally serves as the Assistant Officer of Environmental Stewardship for the City's Office of Sustainability. Nathan has sought and managed millions of dollars in grant-funded capital projects, including the recently constructed Active Transportation Program Cycle I project and Magnolia Avenue Fiber Optic project. Nathan oversees the operations of the City's Traffic Management Center, the University Avenue Innovation Corridor, and the City's over 450 signalized intersections and lighted devices. Nathan is currently managing the development of the City's first integrated pedestrian and bicycle master plan: www.riversideca.gov/pact.
Event Category
Tags